Keipper Genealogy Section
Darmstadt Germany circa 1840
Family History Overview
The Keipper family tree has proved to be the most challenging branch of my family tree to trace. I have however traced the Keippers back to the 1840's in the Buffalo New York area as well as to their origins in the Weinolsheim/Darmstadt area of Germany. The Keippers are of southern German decent, and like most Germans did not arive in America till later on in the country's history.
The Keipper family branch that I am decended from emigrated to America between August 1843 and August 1847 as the 1850 Federal Census taken in Buffalo, NY shows Philip G. Keipper born 1847 in New York and George Keipper 7 years of age born in Germany.
.
» News & Detailed Info
Information regarding the first generation of Keippers in America.
October 6,2003
Philip Keipper was a grocer on Cherry street.  That is probably how the Keipper's met the Hillman's and Philip met his wife Henreitta as the Hillmans lived on Grape street. This area in Buffalo was known as the Fruit Belt.  It appears Philip took over the store on his father's death as the 1910 and 1930 census records list him as a grocer. The 1910 census shows the family living at 248 Cherry St. and the 1930 census shows Philip and his mother living in her home at 66 Oakwood Place.  Philip was 46 at the time and no doubt remained a bachelor as there was no wife listed in the cemetary records.
Hillman Connection (Philip's wife Henreitta's side)- August, wife Maria and children, Adolph and Caroline arrived in New York on the 23 of May 1853 aboard the ship, Howard out of Hamburg, Germany. They came from Mecklenburg-Schwerin and their destination is listed as Buffalo.  I have not been able to discover what town in Mecklenburg they came from as yet.  Why they settled in Buffalo is a mystery, but there were other Hillmans there at the time so perhaps there is a connection.  The 1881 City of Buffalo directory also lists a Frank Hillman living at the same address on Grape street as August with his occupation as clerk.  The 1880 directory has Frank Hillman as photographer at 123 Genesee street, living at 28 Purdy. Adolph Hillman, August's oldest son was a photographer by profession.  I believe there is a familial connection but have not discovered it yet. Two of August's children, Caroline and Thomas , eventually moved to Chicago, Illinois.
Keipper Family Tree - Pictoral Representation.
November, 2007
Click the picture for the blow-up size version.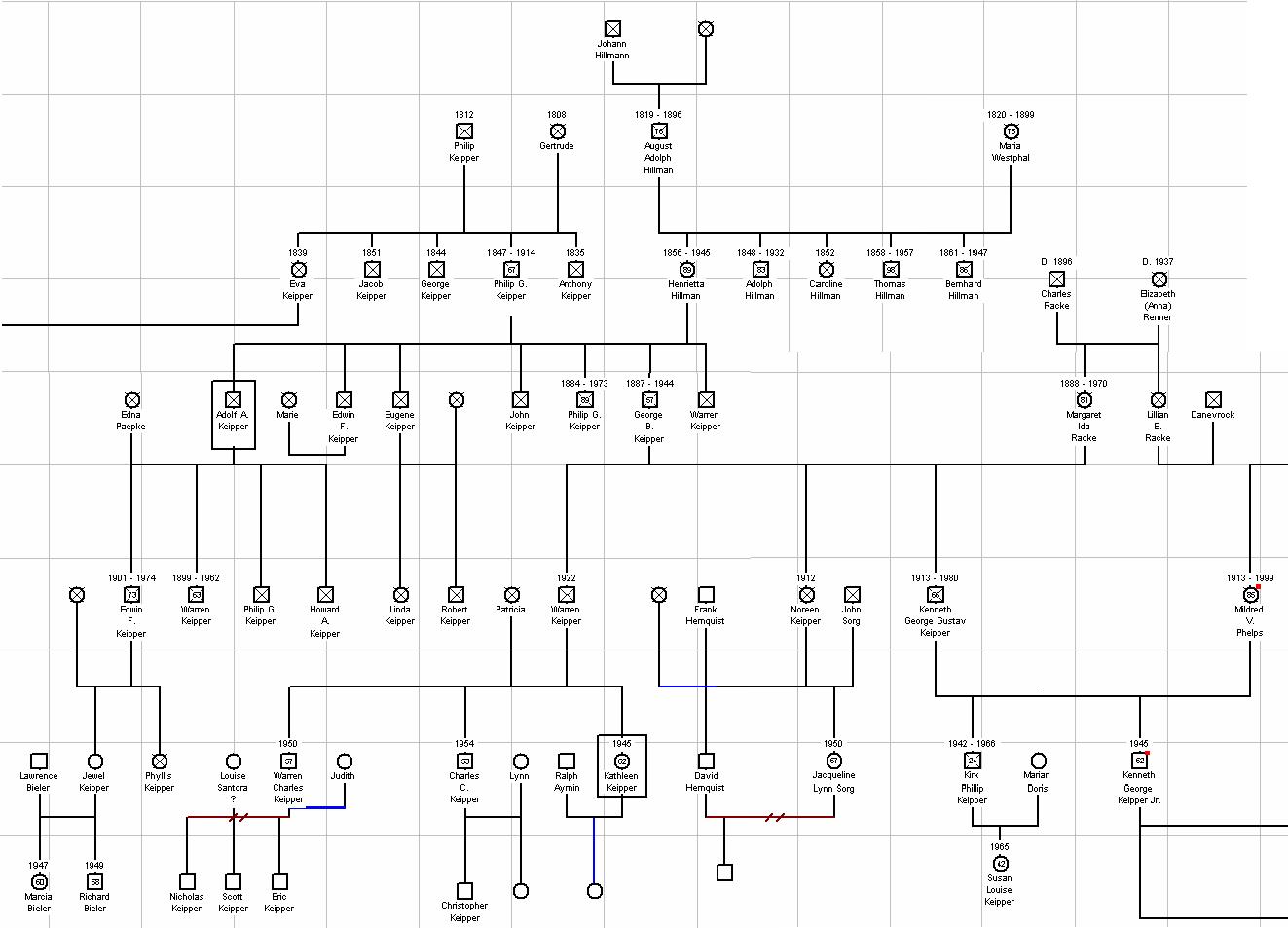 Darmstadt and Weinolsheim Origins.
November, 2007
Being Updated.
Keipper Resting Places - Cemeteries.
Updated November, 2007
Forest Lawn Cemetery - Buffalo, NY
South Half of Lot 50 in Section DD in Forest Lawn Cemetery, lot was purchased on June 6, 1882 by Philip Keipper.
» Forest Lawn Cemetery Website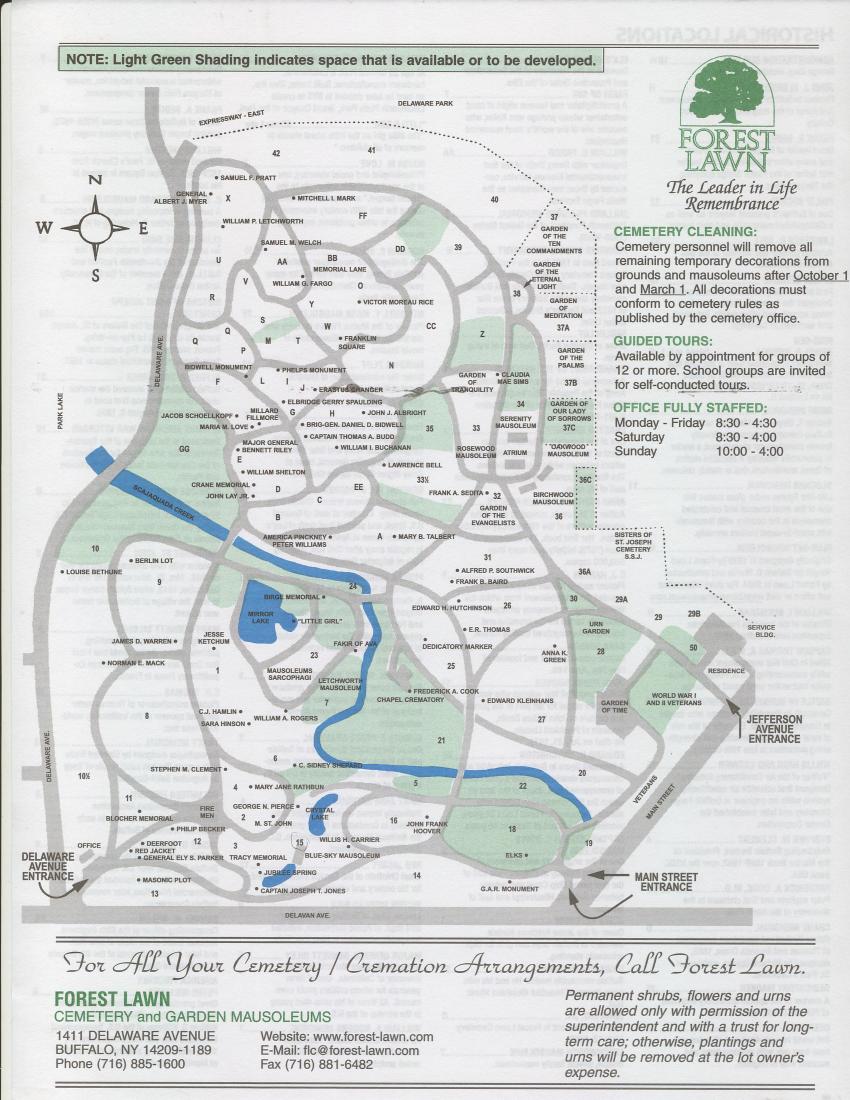 Heading 4
Being Updated as well.